Radio Academy 2015 honours list revealed

Pete Tong, Victoria Derbyshire, Nihal Arthanayake, and Tony Butler are joining the Radio Academy Arqiva Hall of Fame.
They'll join Frank Skinner, who was announced as the first presenter to be recognised last week.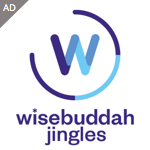 They'll be handed their awards at an event in Birmingham next week, hosted by Heart West Midlands breakfast presenter Ed James.
Pete Tong began his career as a part-time journalist and radio presenter for local radio stations in Kent before making his way to Capital and BBC Radio 1. He'll add this honour to his MBE for services to broadcast which he received in 2014.
Victoria Derbyshire began working in radio as a reporter for BRMB in Birmingham before joining 5 live in 98. She now presents her own daily news and current affairs TV programme.
Nihal Arthanayake can be heard on the BBC Asian Network every weekday, regularly on BBC Radio 5 Live and currently on the BBC Radio 2 Arts Show. He has recently featured on TV hosting Sunday Politics London on BBC1 and was part of the BBC's coverage of the 2014 Commonwealth Games. Nihal spent 12 years on BBC Radio 1.
And Tony Butler started his career as BRMB's first sport's editor in 1974. He joined the BBC in 1987 and became breakfast presenter shortly afterwards.
Pete Tong MBE said: "I'm truly flattered to be inducted into the Radio Academy Hall Of Fame. Radio truly inspired and shaped my career path from an early age. Sitting in my bedroom as a young teenager listening to the likes of Emperor Rosko, Robbie Vincent, Johnny Walker, Tony Prince, Greg Edwards & Peter Powell. I'm a huge fan of the medium which at its best is still so simple so powerful and so personal. Long may it reign!"
Victoria Derbyshire said: "I'm totally thrilled and honoured to be invited to join The Radio Academy's Hall of Fame and seriously humbled to be in the company of such radio giants as Kenny Everett, Chris Evans, Jane Garvey and Alistair Cook."
Nihal Arthanayake said: "I treat this news with a mixture of bewilderment and shock. I have been on the radio for 13 years and the BBC has allowed me to go and explore my interests and challenge myself. To now be inducted into the Radio Hall Of Fame at this stage in my career is such an honour that I'm not sure how to articulate it. I've still got lots to do and lots to learn and this incredible honour will give me even more energy to carry on this exciting journey. Thank you to all involved in choosing me."
Ben Hart, Head of Commercial Radio at Arqiva, said: "We are delighted to be supporting The Radio Academy's Hall of Fame Lunch for a third year running, celebrating the diverse and extraordinary talent we have in the UK's radio industry. On behalf of Arqiva I'd like to congratulate all of this year's inductees whose hard work and dedication to our industry have ensured that they all very much deserve this recognition and honour to be part of the Hall of Fame."
Roger Cutsforth, Managing Director of The Radio Academy, said: "Wow, what an inspirational group of radio broadcasters. It is a privilege to induct them into the Hall of Fame and highlights just how blessed with talent our industry is."