Sir Bradley Wiggins to guest edit Today

A number of guest editors will once again take over Radio 4's Today Programme over the holidays, including Sir Bradley Wiggins.
"I don't know anything about politics or economic policy. But I've listened to a lot of people having a good old moan over the years," Sir Bradley says.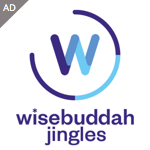 He joins David Adjaye OBE, Baroness Jane Campbell of Surbiton and Baron John Browne of Madingley to take control of a day each, whilst Rohan Silva, entrepreneur and former advisor to David Cameron, will be taking on the newly created role of business editor across the week.
Michael Sheen and Miriam González Durántez have already been announced.
Jamie Angus, Editor of the Today Programme, says: "Our guest editors are a great Christmas tradition and have provided some of the best moments in the rich history of Today. As one of Britain's most successful and recognisable sportsmen, it's fantastic to have Bradley leading out the programme and to hear his take on the impact of sport on British culture."
Sir Bradley Wiggins: "I sometimes wonder what it's like to be a journalist. So when Radio 4 told me they were a bit short staffed over Christmas due to spending cut backs and whatnot, and could I help on their Today programme, I said, ok, why not?
The guest editors will be live in the studios and take responsibility for around half of the programme's output, with the support of Today producers and reporters to bring their ideas to air. The usual day and night editors are on hand to make sure that the material is newsworthy and meets the BBC's Editorial Guidelines.
Previous guest editors have included Sir Lenny Henry, Michael Palin, Prof Stephen Hawking, PD James, Sebastian Coe, John Bercow MP, Sir Tim Berners Lee, Bono, Yoko Ono, Lady Manningham-Buller, David Hockney, Damon Albarn, Jarvis Cocker, Tracey Emin, Sir Richard Branson, and Melinda Gates.