Steve Parkinson appointed Radio Academy Deputy

Bauer's Steve Parkinson is joining the Radio Academy board of Trustees as Deputy Chair, working alongside Chair, Chris Burns.
Steve Parkinson, Group Managing Director of National Radio at Bauer Media, has been in radio for 20 years and joined Bauer as Marketing Director in 2005.
Steve has always played an active role in The Radio Academy's work and in recent months acted as Chair for The ReelWorld Radio Academy 30 under 30. Steve was also recently inducted as a Fellow into The Radio Academy for his work and contribution to The Radio Academy and the radio industry.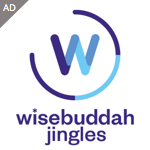 Chris Burns, Chair of The Radio Academy, said: "Steve has been a great advocate of the Academy over the last few years and the energy and enthusiasm he has put into the 30under30 Awards has been fantastic. He will be a great Deputy Chair of the Academy and his experience and skills will help us deliver the vision that our members have asked for."
Steve Parkinson said: "The newly re-focused Radio Academy is a very exciting place to be right now and I'm honoured to have been asked to play a part in its next chapter. I can't wait to get started!"
The next Radio Academy Trustees meeting is on Wednesday 16th December. If you have any comments or feedback for The Radio Academy / Board of Trustees please email them to [email protected]