106 people complain about Chris Moyles adverts

The Radio X television adverts have been cleared by the Advertising Standards Authority after 106 people complained about them.
The ads showed Chris Moyles bumping into people as he walked down the street towards the studio building, but some people said they were offensive, irresponsible and unsuitable for children.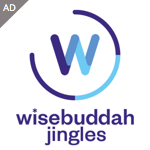 87 viewers complained that the ad encouraged and condoned anti-social and violent behaviour, and others believed it was inappropriate for children to watch.
The ASA said: "We acknowledged that his actions in the ad were likely to be seen as unpleasant, but we considered that the context in which it was shown meant viewers were unlikely to interpret it as realistic and as an acceptable way to behave.
"In the particular circumstances of the ad, we concluded it was unlikely to cause serious or widespread offence or be seen to encourage or condone anti-social behaviour or bullying."
The ads, a parody of The Verve's video for its song Bittersweet Symphony, were scheduled away from children's programmes.