500 Words competition returns to BBC Radio 2

Chris Evans launched 500 WORDS on BBC Radio 2 this morning, with The Duchess of Cornwall as an honorary Judge.
The writing competition returns for the sixth year, and children around the country aged between 5 and 13 years of age are encouraged to send in their stories by 7pm on Thursday 25 February.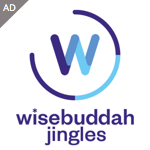 The Duchess of Cornwall features with Chris in a short animation specially created for 500 WORDS in which they have both recorded the voiceovers for their own animated character. View the animation online.
To tie in with the BBC's celebration of Shakespeare – to be announced by Director-General Tony Hall later this week – the final will take place in a live broadcast from Shakespeare's Globe in London. And, new this year, every child who enters will be entered into a ballot to attend this show along with the finalists.
Chris Evans says: "Myself and the whole 500 WORDS team at BBC Radio 2 are hugely proud and honoured to welcome The Duchess of Cornwall as an Honorary Judge for the competition. Does this mean Radio 2 is now 'By Royal Appointment'? How exciting! And with the final taking place in the amazing surroundings of Shakespeare's Globe, this will be a truly special year for the competition. So come on kids, what are you waiting for? Get inspired, get writing and make sure you send your entry to us by 25 February for the chance to join us there!"
Talking about the animation, Chris says: "The team at Radio 2 have put together an awesome animation featuring yours truly. It's fantastic fun seeing myself in cartoon form AND I'm in the most gracious company imaginable, as none other than The Duchess of Cornwall agreed to be animated too – for the first time ever! I go on a fantastical journey over the London skyline in the film and it feels like a fitting tribute to the wonderful journey 500 WORDS has taken us on – not to mention the hundreds of thousands of entrants! – since the competition started in 2011."
Bob Shennan, Controller of BBC Radio 2, says: "Since 500 Words was launched in 2011, over 450,000 stories have been written by children, all keen to hear their creations read aloud on The Chris Evans Breakfast Show. I'm immensely proud that Radio 2 offers such a distinctive range of programming, especially 500 Words which inspires so many children across the UK to put pen to paper. I hope parents will encourage their children to take part in 2016 to give us another record-breaking year of entries."
Last year, 120,421 children put pen to paper and entered the competition – all of the stories were analysed by Oxford University Press (OUP) to find out more about the words and language used by children.