Bauer to partner with the Brit Awards 2016

Bauer is partnering with The Brit Awards 2016 with MasterCard to produce a bespoke content package that will be networked across a number of its stations.
Live at the Brits will feature special programming, commentary and artist interviews presented live from the on-site studio by hosts Andrea Zara from KISS and Alex James from the Bauer City Network. Red carpet news will be provided by James Barr from heat radio, plus additional reporting by Will Best and Maya Jama from 4Music.
The show will air from 7-11pm on 24th February across KISS, heat radio and the Bauer City Network. Absolute Radio, Magic Radio, heat radio and KISS will run on-air competitions to win tickets to the event.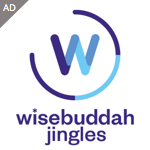 Group Managing Director Bauer Radio, Dee Ford said "We love all that the UK music industry stands for at Bauer, we want to show our passion, support and pride in world-class music talent, showcased brilliantly at the BRITs. The best Bauer programming talent is innately in tune with UK audiences, and we'll create unique, innovative and above all hugely fun and engaging content to bring artists closer than ever to the UKs music fans''.