RAJAR: Local radio round up for Q4, 2015

Join us as we look at the RAJAR figures for local and regional radio stations outside London.
Starting in Scotland, where Clyde 1 is up 20% yearly with 584,000 listeners, and Clyde 2 increases its audience by 22% giving it 158,000 listeners this survey. Forth 1 continues to see an increase in reach and hours.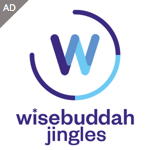 BBC Radio Scotland continues to rule the nation with almost a million listeners. Heart Scotland is down year-on-year from 496k to 427k, whilst Capital Scotland continues to lead the commercial radio race with 570k listeners.

Smooth Radio Glasgow has recorded its highest ever reach, with 405,000 listeners – double the audience it had in 2009.

In England, and BBC Local Radio has seen another overall drop this quarter – now with 8.56 million listeners per week, from 8.73 million last quarter and 8.98 million last year. Around the stations, BBC Radio Bristol increased from 103k to 136k and BBC Radio Lancashire attracted more listeners – from 159k to 200k.

But Radio Leicester, Radio Manchester, Radio Gloucestershire, Radio Merseyside, Radio Suffolk and Radio Tees saw a noticeable year on year decline.

In the North, XFM Manchester was rebranded to Radio X. It went from 200,000 listeners to 183,000 this quarter but the station's survey period is half-yearly so we won't know true results from the changes till later this year.

The team at Yorkshire Coast Radio are celebrating its highest Market Share – weekly share of listening now stands at 21.6%. Chris Sigsworth, Managing Director of Yorkshire Coast Radio, says "The team work so hard to deliver a truly local radio station that the people in the area are proud to call their own. To achieve a record high Market Share, at a time when there has never been so much choice, is confirmation our approach to local radio is the right one!"

UKRD's Minster FM is also on a five year high – with 26% reach compared with 20% a year ago.

Wigan and St Helens station Wish FM has increased reach by 45% year on year and 2% on the quarter, while total hours at the station have also shown considerable growth, 43% on the year and 21% quarter on quarter. The station now has its highest reach in over seven years with 93,000 listeners tuning in every week.

Terry Underhill, Group Programme Director for UTV Media GB said: "We're proudly local and show consistently that our stations remain an important part of their regions by producing exciting, original and professional radio every day."

Smooth North West is the biggest commercial station outside the capital, but lost audience this time taking it to under a million listeners. Its nearest competitor size-wise, Capital Yorkshire, also lost listeners and dipped below a million for the first time in seven years.

In the North East, Capital became the station with the most commercial listeners, after Smooth took the spot in last quarter's results. Heart continues to be in third place of the three regionals but has seen a +22% reach increase itself.

At Bauer, Rock FM lost listeners whilst newer stations Rock FM 2 and Rock FM 3 gained. Key 103 remained steady but Key 2 and Key 3 both lost audience. All three Metro branded stations lost weekly reach this quarter, and TFM 2 lost almost half its audience whilst TFM 3 went from 9,000 listeners to 2,000 in just three months.

Radio City lost over 50,000 listeners – Radio City 2, which has just launched on FM in Liverpool, also lost audience during the latest quarter. A new marketing campaign has just launched which Bauer hopes will fix this.

Radio Aire gained 3,000 listeners but Radio Aire 2 and Radio Aire 3 both dropped in reach. Hallam has lost almost 100,000 listeners year on year.

In Northern Ireland, U105 has recorded its best ever reach, with 237,000 listeners up from 189,000 a year ago, and Downtown Country increased its debut figure from 85,000 to 89,000 listeners from last quarter.

In the Midlands, Orion's stations now reach 1.3 million people each week, an increase of 16% year on year and the highest figures for four years.

Total listening rises to 9.7 million hours each week, an increase of 15% in the last year.

Orion Chief Executive Adrian Serle is pleased: "This is the fourth consecutive occasion where we have produced increases in audiences across our Free and Gem brands and with 9.7 million hours, our highest audience figures for the group in four years."

Serle added "These are well-targeted, powerful brands of clarity and consistency, that have now comfortably established a market-leading position across the strategically important and prosperous Midlands regions. I am immensely proud of the work the teams have done in the last 12 months, and that they still recognise there is more growth to come."

Free Radio FM (Birmingham and the Black Country) delivers its best reach figures since June 2013, with 401,000 listeners now tuning in each week, an increase of 28% in the last year.

Elsewhere, Free Radio Coventry & Warwickshire posts its best ever reach figures since the rebrand in 2012, with 138,000 listeners tuning in each week, an increase of 39% year on year. Total listening has almost doubled – rising by 91% in the last twelve months

Free Radio 80s has generated its highest audience reach since its launch in September 2012 too.

Gem 106 has half a million listeners (496,000) each week, an increase of 7% year on year. It is the highest reach for the station since December 2013.

Heading South, and at JACK Oxfordshire, the station has recorded its best listening figures. Across the past 12 months JACK and JACK 2 have recorded a 35% increase in total audience reach with total listening hours now at an all-time record of 820,000 hours.

Tim Parker JACK's Programme Director said "Once again a stunning set of results! We're so pleased the people of Oxfordshire are enjoying both JACK and JACK2. The team here have a great time putting together two very different radio stations. JACKfm is cheeky, playful and bold in claiming to own ALL 80's music! JACK 2 being more accommodating lets listeners choose every song – the only radio station in the UK to do this!

Meanwhile 107 Jack FM Berkshire has its biggest reach since it launched. Gavin Harris, Programme Manager says; "We don't get hung up on RAJAR, we're just a few guys having a laugh in a business that's losing that fun feeling, as long as our clients keep getting amazing results that's all that matters".

In Dorset, Wessex FM has maintained its highest weekly reach for 10 years at 45% and a 6% increase in reach year on year. Managing Director and Mid-Morning presenter Steve Bulley said: "These results confirm our truly local strategy is working for Dorset with impressive growth year on year in the most competitive market we have seen."

Fire Radio, now under the control of Celador, has posted its highest ever weekly reach of 56,000 listeners.

Further West and Radio Plymouth has lost just 6,000 listeners but has given them their lowest figures since launching.

In Wales, Capital South Wales has recorded a drop to 161,000 listeners, down 25% this quarter, whilst Heart South Wales continues to enjoy the increase it saw last quarter.

At Town and Country Broadcasting, Nation Radio, Nation Hits, Radio Ceredigion, Bridge FM, Radio Carmarthenshire and Scarlet FM are all down.

Talking about the latest results for commercial radio, Radiocentre CEO Siobhan Kenny said: "Commercial radio stations offer an amazing range of choices for listeners and advertisers. It is great to see this reflected in record audiences.

The next few months will see an even greater expansion of content with 18 new national digital stations being launched, providing a genuine alternative to the BBC across all kinds of music and speech radio and for audiences of all types."

Don't forget, we can send you radio news via email direct to your inbox with a number of options. Just use the form below to register.



Posted on Thursday, February 4th, 2016 at 9:58 am by UK - Roy Martin