RAJAR: London stations & national brands

Capital has taken the top commercial local radio spot from Kiss in London, as both stations retain over 2m listeners each.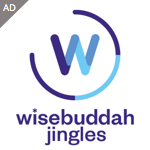 The gap is as close as ever though, with Capital London on 2.077m and Kiss London on 2.015m weekly reach. Last quarter Kiss was on top with a difference of only three thousand listeners.
Commercially, Magic is in 3rd place with 1.921m followed by Heart with 1.804 and LBC with 1.040m. Our table below shows the Top 10 stations by weekly reach, including BBC and national stations:
10. LBC – 1.040m
09. 5 live – 1.182m
08. Classic FM – 1.382m
07. BBC Radio 1 – 1.707m
06. Heart – 1.804m
05. Magic – 1.921m
04. Kiss – 2.015m
03. Capital – 2.077m
02. BBC Radio 2 – 2.428m
01. BBC Radio 4 – 2.876m
There are two new stations being measured this time – with The Wireless from Age UK recording 24,000 listeners, and Mi-Soul with 29,000. Both stations are DAB only.
Other things to note about the London marketplace this quarter:
Radio X gains 10,000 listeners in London since rebranding from XFM, breakfast adds 84,000 quarter on quarter
Nick Snaith gets a record reach for Magic Breakfast with 935,000 listeners
Capital XTRA is up 38% in reach to 569,000 listeners quarter on quarter in London
LBC London News has almost doubled its audience year on year
Smooth Radio hits 800,000 London listeners
Heart London Breakfast adds 227,000 listeners, recovering from recent dips
And nationally:
Absolute Radio now has over a million listeners at breakfast with OC (or 1.8m including the network)
Classic FM's breakfast audience continues to rise to 1.8m
Capital XTRA now has more listeners than 1Xtra nationally
Nick Grimshaw has added more listeners whilst the station lost weekly reach (see below)
The Smooth Radio brand continues to have more listeners than Classic FM, when you include Smooth Extra
It's worth noting Radio X's national figures are not calculated quarterly, so we won't have accurate data for the station's rebrand for this quarter. However, the network is up 30% year on year to 1.2m (from 941k).

Of the brands, Heart continues to lead the pack with 9.1m listeners, Capital FM has 7.5m, Classic FM has 5.5m, Kiss has 5.3m and Smooth Radio has 4.8m.

talkSPORT continues with over 3m listeners – 84% of which are blokes. Calum Macaulay, talkSPORT's Managing Director, said: "With more live football commentaries than ever and the launch of talkSPORT 2 about to expand our output across a wide range of sports, we continue to be the destination for sports fans looking for the very latest news, views and big name guests."

BBC Radio 5 live posted a reach of 5.59 million listeners (5.53m last quarter and 5.61m last year) and a share of 3.6% (3.4% last quarter and 3.5% last year).

Nick Grimshaw has attracted more listeners to breakfast – 200,000 more people are now listening to the show although the station itself has lost listeners this quarter.

Ben Cooper, Controller Radio 1 & 1Xtra said: "It's fantastic to see Nick Grimshaw and the Radio 1 Breakfast Show reach even more young people with over 200,000 new listeners tuning in, introducing the next generation of audiences to the BBC. We also have record numbers of young UK audiences watching and sharing Radio 1, through our YouTube and iPlayer channels."

BBC Radio 1 posted a reach of 10.33 million listeners (from 10.56m last quarter and 10.43m last year) – which rises to 11.36m when listeners aged 10 to 14 are included – while the network's share of listening was 6.1% (from 6.5% last quarter and 6.6% last year). The Radio 1 Breakfast Show With Nick Grimshaw now attracts 6.37 million listeners per week aged 10+, compared to 6.17m last quarter and 6.31m last year.

BBC Radio 2's weekly audience was 15.47 million (from 15.38m last quarter and 15.28m last year) while the station's share of listening was 17.7% (17.6% last quarter and 17.8% last year). The Chris Evans Breakfast Show attracted 9.44 million listeners per week, compared to 9.42m last quarter and 9.60m last year.

BBC Radio 3's audience was 2.05 million (from 2.07m last quarter and 2.03m last year) and its share was 1.2% (1.2% last quarter and 1.1% last year).

BBC Radio 4 posted a weekly reach of 10.93 million during the quarter (10.78m last quarter and 10.76m last year) and a share of 12.4% (11.7% last quarter and 11.9% last year). The Today programme has 7.03 million listeners each week, from 6.76m last quarter and 6.77m last year.

Amongst digital-only stations, BBC Radio 1Xtra had a reach of 982,000 weekly listeners across the period (from 1.15m last quarter and 1.11m last year), BBC Radio 5 live sports extra posted 1.24 million listeners (from a record of 1.73m last quarter and 657,000 last year), and BBC Asian Network drew 563,000 listeners, reporting on a six-monthly basis, compared to 589,000 last quarter and 619,000 last year.

The BBC World Service posted a weekly UK audience of 1.51 million (from 1.51m last quarter and 1.36m last year).



Don't forget, we can send you radio news via email direct to your inbox with a number of options. Just use the form below to register.



Posted on Thu, Feb 4th, 2016 at 12:03 am by RadioToday UK