BBC Radio Oxford goes in vision on local TV

That's Oxford, the community television station, is handing over its morning output to BBC Radio Oxford.
A visualised version of its weekday breakfast show will air on the TV channel from 7am till 9am in a six month trial.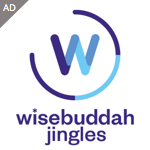 Jason Horton, Head of Regional and Local Programmes for BBC South said: "I'm so pleased that we've been able to forge this unique partnership with That's Oxford TV. BBC Radio Oxford's been a vital part of local life for 45 years, and it's a firm favourite with very many Oxfordshire people. Now, those listeners can be viewers too, getting a behind-the-scenes glimpse into the workings of live radio. This trial will provide a fresh breakfast programme for That's Oxford. The teams at both stations are really excited about it."
That's Oxford is having its systems re-built after complaints were made to Ofcom about a number of technical problems with the output, including inconsistent sound levels, failures of studio sound equipment (such as microphones) and the broadcasting of video clips without accompanying sound.
Viewers also recently complained about video problems, including video images freezing and jumping, as well as video clips that, when broadcast, did not start from the beginning, plus Caption and graphic problems: including inaccurate Electronic Programme Guide (EPG) listings, end credits appearing during the programme (rather than at the end) and captions being inconsistent with the image on screen.
As a result, the owner of That's Oxford, That's Media, has been put on notice by Ofcom for this licence (and stations in Solent and Manchester) and the regulator may monitor the output again in the future to see if the technical quality of the services provided by the Licensees is of a sufficient standard.