Chris Evans warned about promoting TV show

The BBC has spoken with Chris Evans after he promoted his television show, TFI Friday, on BBC Radio 2 breakfast.
One person complained to the BBC that Chris Evans' references to the first of his upcoming series of TFI Friday on Channel 4 had been inappropriately promotional. The complaint was upheld by the Editorial Complaints Unit.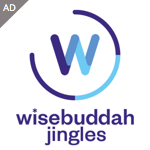 And at a meeting following the finding, the management of BBC Radio spoke to Chris Evans about the issues connected with commercial products and the editorial justifications for mentioning them.
The BBC said in a statement: "As the producers of TFI Friday profit from its sale to Channel 4, it comes within the scope of the editorial guidelines dealing with references to commercial products, organisations and services.
"Contrary to those guidelines, the references to TFI Friday were largely promotional in character, and more numerous than was editorially justifiable."
The cross-promotion took place on 12 October 2015.