Jez returns to Jazz FM for Somethin Else

Jazz FM is bringing back Jez Nelson to the schedule with a Saturday night show named Somethin' Else.
Jez was one of the founder presenters of Jazz FM, joining the station to host a nightly show from day one in 1990. Returning on 2 April "Somethin' Else with Jez Nelson" will play a wide range of jazz, with a mixture of the strongest new music and classics from his 10,000 strong jazz album collection. There'll also be occasional guests and live music.
He announced this new appointment at his monthly "Jazz In The Round" gig on Monday night, where he was also recording his last Jazz on 3 programme which he finishes presenting at the end of the month. Jez is also founder and CEO of Somethin' Else, the content and production company.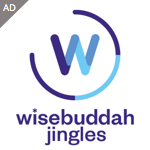 Jez said: "Jazz FM has always been dear to my heart. It's where I cut my teeth as a (legal) broadcaster. My greatest passion is sharing the music I'm mad about with as many people as I can and I genuinely believe jazz is as strong and vital as it's ever been. I'm really excited that I'm going to be able to dig in to my library again as well as continue what I've done for 30 odd years – play the best in contemporary jazz."
Jazz FM's Head of Music Chris Philips said: "Jez is a Jazz FM original. As we return to national DAB in stereo, our sound continues to evolve with Jez's timely return. The legendary Somethin' Else programme is in Jazz FM history, forging new ground for the music. As a life-long friend and colleague of Jez I know his knowledge and love of our music is a perfect fit. It's great to welcome him back home."
"Somethin' Else with Jez Nelson" starts on Saturday 2nd April, 10pm-midnight.