Premier Praise launches on Sound Digital DAB

New 24 hour Christian music radio station Premier Praise went live today on the second national commercial radio DAB multiplex.
The station will play classic and contemporary Christian music twenty four hours a day, and was launched by singer songwriter, worship leader, and author Matt Redman this Easter Sunday morning.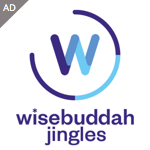 Mr Redman declared; "This is fantastic. It's a joy. Worship music has the amazing ability to carry truth or hope or peace in someone's life."
And the first song played on Premier Praise was his acoustic version of a new song which he co-wrote called 'Abide With Me'.
"Worship music is special," he went on. "It gave me a place to encounter Christ when I needed it. So many songs are a great window into the heart of God."
Premier Praise is Premier's third radio station – a sister station to Premier Christian Radio, which moved to the new national network on February 29th. It is aimed at an audience in their 30s and 40s.
Premier Gospel, which broadcasts on DAB to London, remains unchanged.
Before he left the studios at Premier Praise, Matt Redman said he thought the new station would really change people's lives for the better. "I think, for many people, worship music happens just once a week in Church. What I love about this station is that the music will take people to that moment every day," he said.
Every hour on 'Premier Praise' will begin with a short prayer and will also feature short Bible readings, inspirational thoughts and stories of faith.
Its strap line will be "Light Up Your Life".
Peter Kerridge, Premier's CEO, today confirmed the new radio station's objectives: "The aim of 'Premier Praise' is to help people develop their natural spiritual lives by delivering uplifting, inspiring, popular Christian music with warmth and understanding," he said.
"Apart from providing a feel-good, all-music alternative to 'Premier Christian Radio', we hope to attract people who might otherwise shun Christian media in favour of something more mainstream."