Radio film gets European premier at Radiodays

A new full-length documentary about well known North American radio disc jockeys will get its European premier at the upcoming Radiodays event.
'I Am What I Play' is a film by Roger King, and shows the lives of four presenters and their journey in radio over the decades.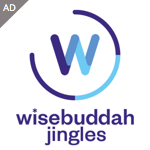 The four DJs come from four different markets at a time when they were given freedom on-air. They were 'rock and roll' with access to the biggest names, celebrities in their own right and led a revolution in radio.
The film also explores what has happened since that time as radio has become more 'commercially controlled & new media has taken hold'. Where are the DJs today and is 'free-form radio dead, or has it reinvented itself in unexpected spaces?'.
This is Director Roger King's first feature length film where he profiles; Meg Griffin a New York rock radio legend, who has spent 40 years on the radio, David Marsden who first ruled the Toronto airwaves as David Mickie, a motor mouthed DJ who is featured in the rock n roll hall of fame. Charles Laquidara a pioneer in Boston who was among the highest paid radio personalities in the U.S and finally Pat O'Day was a DJ and Programme Director at legendary Seattle station KJR and is credited with putting the Seattle music scene on the map.
Roger says: "Even though the film profiles four specific disc jockeys, it is really the story of everyone who has worked on-air in radio, one way or another, no matter which city/market.
"Also, you will hear great stories about The Beatles, Jimi Hendrix and the beginning of punk & new wave in New York. You'll also hear great music from Joni Mitchell, The Ramones, Rush, The Kinks and David Bowie, among others."
I Am What I Play – Radiodays Europe Sunday Session, Le Palais des Congrès des Paris, Time 1400 – 1600, March 13th.