Chris Stark attacks Bear Grylls in a bear costume

Bear Grylls got more than he bargained for during an interview with Scott Mills on BBC Radio 1 yesterday.
Scott's side kick Chris Stark dressed up as a bear and attacked him from behind to find out his reaction to a bear appearing in the studio.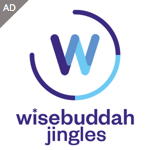 Bear immediately apprehended the bear, or Chris, and told Scott go get under the table as he covered for Nick Grimshaw on the breakfast show.
Chris Stark later tweeted that Bear 'twatted me with the chair'.
THe whole thing was captured on video of course and you can see it here.