Bauer Media's targeted audio advertising technology system InStream+ is to be used across more of the group's stations.
It will now be available on the KISS brand network, Kerrang!, heat radio and Planet Rock following a trial on Absolute Radio and its decade stations.
InStream+ offers commercial partners the opportunity to digitally market to listeners with targeted content. The InStream+ advertising model uses first party data to offer targeting of consumers listening via any connected online device once they have logged in to listen.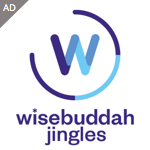 Bauer says the trial on the Absolute Radio network has led to over 50% of its connected consumers logging in and listening. Listeners give info such as name, gender, location and age in return for personalised premium content.
Abby Carvosso, Group Managing Director of Bauer Advertising, "Our unique InStream+ advertising platform is powered by first party data, our award-winning, trusted and influential brands combined with the instinct of our celebrated content creators to devise campaigns.
"Commercial partners will benefit from this new targeted way to reach premium audiences in a truly compelling advertising and user experience."
Sam Jones, Managing Director, Digital, Bauer Media comments, "Instream+ represents our continued commitment, investment and innovation in digital audio and is another important step in Bauer Media's unlocking new levels of digital performance."
Bauer Media will continue to sell its anonymous, un-logged in connected audio listening via the digital audio exchange (DAX).