New Commissioning Editor for Arts at BBC Radio 4

James Runcie has been appointed as the Commissioning Editor for Arts on BBC Radio 4, replacing Tony Phillips.
He'll be responsible for the overall development of Radio 4's arts programming, both on air and digitally, working with in-house and independent programme makers, artists and external partners.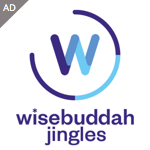 He has served on the Literature Panel of the Arts Council of Great Britain and has been a member of the Management Committee of the Society Of Authors. He writes for numerous national publications and has appeared regularly on Radio 4's Saturday Review over the past 15 years.
James will be tasked with identifying new ways of exploring arts and music on Radio 4, ensuring the station's arts content reflects the contemporary and emerging arts scene in Britain and internationally.
Runcie is a writer, director and literary curator, known to many as the author of The Grantchester Mysteries, adapted for television as Grantchester. Most recently, he has been the Head of Literature and Spoken Word at Southbank Centre and the Artistic Director of the Bath Literature Festival.
James Runcie says: "Working in the arts should be an adventurous, engaging and joyful activity and I hope to bring enthusiasm, energy and imagination to this unbelievably exciting opportunity at Radio 4. Among my many aims and ambitions is the desire to develop new ways of thinking, foster the pleasure of discovery, and celebrate all that is best about the human need to create and find meaning."
Gwyneth Williams, Controller Radio 4 & Radio 4 Extra, says: "I am delighted to welcome James. I look forward to working with him to inspire and invite the best in the world of the arts, both here and around the world, to come to Radio 4."
In May 2016, Runcie will join the small team of Radio 4 commissioning editors – Mohit Bakaya (Factual), Jeremy Howe (Drama, Fiction) and Sioned Wiliam (Comedy) – who work with Controller Gwyneth Williams.
This appointment follows the departure of Tony Phillips, Radio 4's previous Commissioning Editor for Arts earlier this year.