RAJAR Q2 2016: Regional and local round-up

Here's the RAJAR round-up for regional and local stations across the UK, including the latest on JACK, Key and the rebranded XS Manchester.
Starting off with Bauer's local and regional stations and there are good increases for Gem 106, back up to half a million listeners, and Clyde 1 up 10% year on year to 643k listeners. Downtown country is on an upward trend as well, now with 100,000 listeners, up from 86,000 last quarter.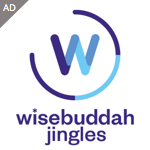 Forth 1 is up 7% year on year but sister station Forth 2 is down 31% year on year. Tay 3 is back down to just 2,000 listeners having peaked at 3,000 last quarter.
Key 103, which has lost listeners over the last few quarters, has lost even more in Q2 2016. It now has 342,000 listeners compared with 387,000 in Q2 2015 and 558,000 in Q2, 2014.
At the Wireless Group, Pulse 1 and Pulse 2 have posted combined increases in listener reach of 14% year-on-year, with combined listening hours growing year-on-year by 51% and 27% quarter-on-quarter.
Signal 2 has seen an increase in listening hours, growing 60% year-on-year and 30% quarter-on-quarter, whilst Signal 1 has 258,000 listeners, down quarter on quarter and year on year.
Other notable success stories include Signal 107 in Wolverhampton, Shrewsbury, Oswestry and Kidderminster, which increased listening hours by 47% quarter-on-quarter, and Tower FM in Bolton and Bury, who grew their listening hours by 19% quarter-on-quarter.
Wire FM meanwhile is reporting one of its lowest quarters since it launched. Weekly reach has almost halved in 12 months from 57,000 listeners to 29,000.
Terry Underhill, Group Programme Director for Wireless Group's local stations, said: "As a group of local stations, our team works incredibly hard to remain at the heart of their communities in an increasingly competitive media market. These buoyant numbers show that there's an appetite with both advertisers and consumers alike for good quality and truly local radio."
Elsewhere, Radio X Manchester is down to 157,000 weekly listeners from 194,000 year on year.
Real XS / XS Manchester is down to its lowest weekly reach after a recent rebrand, from 93,000 to 72,000. It had 93,000 on its first set of figures in 2010 and peaked at 186,000 in 2014.
JACK 2 has seen a 53% increase in weekly listeners and its breakfast show is now the second most listened to local commercial morning radio show, hosted by Rich Smith. Tim Parker – JACK 2's Programme Director said: "Month on month we are seeing staggering social engagement numbers on JACK 2 and today's RAJAR numbers certainly reflect the growing listener satisfaction with JACK 2 across Oxfordshire. We're committed to providing a listener driven radio station full of music, fun and interaction. Here's to another great year…"