RAJAR Q3 2016: Digital radio continues to grow

Digital listening has grown to 45.5% share, a year-on -year growth of 9%, with 6 Music continuing to attract extra listeners on DAB.
The BBC station has recorded a new record weekly reach of 2.34 million listeners, followed by BBC Radio 4 Extra with a weekly reach of 2.04 million listeners.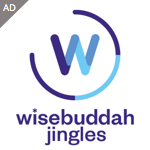 Kisstory took the top spot for the first time as most popular digital-only commercial station, delivering a weekly reach of 1.61 million listeners, a growth of 23% year on year, following its national expansion in March 2016.
Global's Smooth Extra exceeded 1 million listeners (1.07m) for the first time, growing 15% year-on- year, whilst Heart extra reached 664,000 listeners in the station's first Rajar reading.
Bauer's Magic Network saw strong quarterly growth supported by new digital-only sister stations, with Mellow Magic reaching 424,000 listeners, compared to 380,000 last quarter, and Magic Chilled reaching 240,000 listeners, compared to 233,000 last quarter.
In London, Chris Country has recorded its first ever audience figures since it launched online four years ago. It joined DAB earlier this year and now has 35,000 weekly reach and 8.2 average hours. PD Chris Stevens says "Although we knew there was a strong appetite for country music in the UK, we're thrilled with our numbers, just months into being on air in London. Plus, we know our numbers are even bigger when you consider our other broadcast areas – Suffolk, Cambridge, Portsmouth and Central Manchester. Our figures prove that once people discover country music, they really enjoy it. We're looking forward to welcoming many more listeners over the coming months."
Fun Kids has recorded its first RAJAR also. It has 24,000 listeners over 15 – but more including 10+ year olds. Matt Deegan: "Fun Kids has historically not been part of RAJAR as the system doesn't measure its core audience – under 10s. This quarter it has had London figures for the first time, giving it a reach of 58,000 for listeners aged 10 and over. Across the UK, TGI Youth gives the station a reach of children (7s to 19s) of 291,000."
Following the launch of the second national DAB commercial network broadcasting 18 national commercial stations earlier this year, digital listening hours to national commercial radio has grown by 25% year-on- year. Overall digital listening to commercial stations is now at 45.9% (up from 41.2% in Q3 2015), ahead of digital listening to BBC stations which is at 44.9% (up from 42.4% in Q3 2015).
Ford Ennals, CEO of Digital Radio UK, said: "Digital radio has created an even playing field for national stations and it's great to see the record-breaking performances for the leading digital-only station BBC 6 Music and the new number one digital-only commercial station, Kisstory. The launch of 18 national commercial stations earlier this year on DAB has significantly expanded consumer choice and has helped boost digital listening to national commercial radio stations by 25% with almost three quarters (73%) of listening now being on a digital platform."