BBC Radio 1 takes the Big Weekend to Hull

Nick Grimshaw has announced on Breakfast this morning that the Radio 1 Big Weekend for 2017 will be held in Hull on 27th and 28th May.
To coincide with the UK City of Culture celebrations for 2017, Hull's Burton Constable Hall will play host to the annual live music event with over 50,000 people expected to attend. The majority of the free tickets go to the residents of Hull and the surrounding areas.
Hosted by Radio 1 DJs, Radio 1's Big Weekend will see many bands including Kings of Leon, Little Mix and Stormzy, who were all announced today.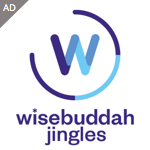 Nick Grimshaw says: "I'm super excited for Big Weekend as it kicks off festival season and always has a mega line-up of the best live music. Roll on May – I can't wait to party in Hull alongside Kings of Leon, Little Mix, Stormzy and loads more!"
Ben Cooper, Controller, Radio 1 says: "Listen to Radio 1, and search on your phone, to find out how you could join the young people of Hull enjoying the biggest pop stars, playing the best new music, from the UK and around the world."
In the lead-up to Big Weekend, Radio 1 and BBC Learning will produce Radio 1's Academy, which aims to inspire local 16-19 year-olds to take the next step in creative careers. Radio 1's Academy will include a series of special events, local engagement and face-to-face activity in the area, beginning in February and culminating in May with a packed week of radio shows, gigs, masterclasses and Q&As.