BBC Radio 3 plans Women's Day programmes

BBC Radio 3 is marking International Women's Day on 8th March with a number of special programmes.
They include: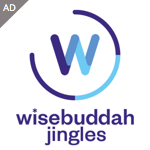 Malala Yousafzai's 2013 UN speech set to music by composer Kate Whitley for BBC Radio 3 commission, premiered by BBC National Orchestra and Chorus of Wales
Six leading female composers to guest-edit and curate parts of the Radio 3 schedule the day
First live Radio 3 broadcast of Truro Cathedral's recently formed girl choristers, with world premieres by Sasha Johnson Manning and Dobrinka Tabakova.
At a speech given today (26th January) at the Association of British Orchestras conference, BBC Radio 3 Controller Alan Davey explained about the programming
The station has invited six female composers to take over the schedule, guest-editing and curating parts of regular programmes, with Alissa Firsova taking over Breakfast, Sally Beamish at the reins for Essential Classics, Tansy Davies in charge of Afternoon on 3, Errollyn Wallen curating In Tune, Annette Peacock in the studio for Late Junction, and Kerry Andrew sharing her own Late Junction Mixtape.
Choral Evensong will come from Truro Cathedral on 8th March, with the first live broadcast from the cathedral's recently formed girl choristers, performing the world premieres of newly commissioned pieces by Sasha Johnson Manning and Dobrinka Tabakova, among other works.
Other special Radio 3 programming on the day includes a special edition of Composer of the Week exploring the music composed by, performed by and written for women in sixteenth-century Ferrara, and an Open Ear concert recorded at St John-at-Hackney featuring contemporary works by Joanna Bailie, Carola Bauckholt, Arlene Sierra and Kaffe Matthews.