2BR officially triggers "I'll tickle fifty"

Lancashire station 2BR has jumped on the Article 50 bandwagon with its own version – I'll Tickle 50.
Breakfast presenters Helen and Tim were tasked with tickling 50 people before 9am on the day Article 50 was triggered. They had to do it without being arrested.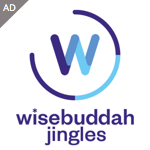 Helen got her tickle stick out and tickled people live on-air, as you can hear below via the AudioBoom clip.