Nick Grimshaw was joined by Katy Perry on the Radio 1 Breakfast Show today as the singer was confirmed as one of the headline acts for the Big Weekend 2017.
She joins the previously announced line-up of Little Mix, Kings of Leon and Stormzy in Hull for Radio 1's annual flagship event on 27 and 28 May.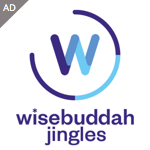 Discussing her upcoming trip to Hull with Grimmy she told the Breakfast Show host she's looking forward to trying the area's local delicacies including chip spice, savoury patties and Yorkshire puddings. The two have even planned a date to Hull's Yorkshire pudding factory!
Katy Perry says: "Radio 1's Big Weekend is always a blast and I'm so happy to be able to make it to Hull alongside the incredible line-up. Grimmy has told me all about Hull and we've already set up a date to the Yorkshire pudding factory!"
Nick Grimshaw says: "Well happy Katy Perry is coming to Hull! She's one of my favourite pop stars to see and also loves a good night out which I'm sure Hull will provide!"
Ben Cooper, Controller, Radio 1 says: "Radio 1's Big Weekend just got bigger. The young audiences in Hull and on the BBC are in for one of the planet's greatest performers."
In the lead-up to Big Weekend, Radio 1 and BBC Learning will produce Radio 1's Academy, which aims to inspire local 16-19 year-olds to take the next step in creative careers. Radio 1's Academy will include a series of special events, local engagement and face-to-face activity in the area, beginning in February and culminating in May with a packed week of radio shows, gigs, masterclasses and Q&As.
Radio 1's Big Weekend will be broadcast live on Radio 1, streamed in vision on its website and all performances will be available to watch live and on demand on Radio 1's BBC iPlayer channel.