talkRADIO's Iain Lee is entertaining listeners by attacking the radio industry for being bland, saying he's going on strike about it.
He spent the first hour of his show on Thursday night encouraging radio presenters to strike with him next week, and telling listeners to turn off the radio on Sunday night and leave it off for a week.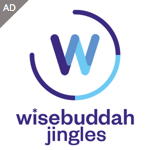 "There is nothing on the radio worth listening to apart from this show," Iain proclaimed. He said all other radio is bland and listeners deserve better, whilst using the hashtag #radiobland on Twitter to highlight his point.
Hey @NickFerrariLBC I'm going on strike next week for a whole week. I trust I can rely on your support? You won't cross a picket line?

— Iain Lee (@iainlee) March 2, 2017
talkRADIO's schedule page has Jake Yapp standing in for Iain Lee next week whilst "Iain takes a well deserved holiday"!
Developing….. The show continues till 1am.