BBC Radio 1 and Radio 2 must play more new music to further distinguish itself from the commercial competition, under Ofcom's new draft operating licence for the corporation.
The document says BBC Radio 2 will need to ensure that at least 40% of the music in daytime is from United Kingdom acts and at least 20% of the music in daytime is New Music, of which a significant proportion must come from new and emerging United Kingdom artists.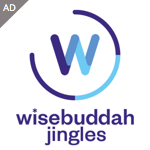 The regulator also proposes new peak-time conditions for news on BBC Radio 1, and news and current affairs on BBC Radio 2.
The draft licence includes full details of all proposals for radio, television and online, including a new condition for BBC Radio 5 live to ensure that the station offers live commentary, news and other programming on at least 20 sports in each year.
Ofcom proposes that the BBC must ensure that in each year at least one-third of relevant Expenditure is incurred outside the M25 area. "Relevant Expenditure" includes Expenditure on first-run originated programming, but does not include Expenditure on news or sport output. For the purpose of this requirement, "first-run originated programming" means programming which is commissioned by or for a UK Public Radio Service and has not previously been broadcast on a radio service in the United Kingdom.
Ofcom's Chief Executive Sharon White addressed delegates at the Nations and Regions Conference in Salford, outlining the details of the new licence which become effective from 3rd April 2017 when Ofcom becomes the BBC's first external regulator.
As required under the BBC's Royal Charter, Ofcom has developed an 'Operating Framework' for the BBC, covering regulation of the BBC's performance, compliance with content standards and impact on competition.
Ofcom says: "Our role is to hold the Corporation to account against the delivery of its public purposes, while its new unitary board will govern and run the BBC. We will carefully monitor the BBC through annual performance reviews, a 'health check' halfway through the new 11-year Charter, and scrutiny of the BBC's forthcoming annual plan on how it will fulfil its requirements.
"The new Charter sets clear objectives for the BBC to serve audiences, and puts a sharpened focus on distinctive, creative and high quality programmes.
"Our draft 'operating licence', published today, sets clear requirements on the BBC that are achievable and affordable within existing licence fee funding, and which will uphold the quality of the BBC's programmes".
The closing date for responses to today's consultation is 17 July.