Radio 1 duo to host 24-hour #LOLathon show

Radio 1 afternoon show presenters Scott Mills and Chris Stark will stay on air for 24 hours next week telling jokes in a marathon show to raise money for Comic Relief.
The LOLathon will start at 4pm on Tuesday 14th March and end at 4pm the following show. Scott and Chris will join other presenters on the usual Radio 1 schedule, but will need to stay awake and tell jokes every link to complete the Red Nose Day challenge.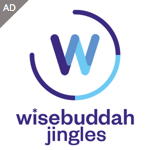 Scott told Radio 1 listeners this morning: "There's not going to be any breaks or any sleep for us. We just have the time that the songs are on to decide what jokes to do next. No-one's done a joke thing like this before – it's a challenge for us. We're going to need your support by giving your jokes to us and giving your money to Comic Relief."
Chris added: "All the jokes I can think of are inappropriate. I've got nothing. Scott is kinda funny, but he's not funny in that way."
The following week, Radio 2's Sara Cox is doing a 24-hour Danceathon in the run up to Red Nose Day on 24th March.
Listen to Scott and Chris making the #LOLathon announcement on Radio 1 Breakfast with Nick Grimshaw this morning: