If catching up with the big radio industry stories of the week is a time-consuming event, let us help!
Starting today, we're reporting on the big stories each week with a short podcast every Friday morning. Just add the feed to your regular podcast app and stay up-to-date without clicking a button.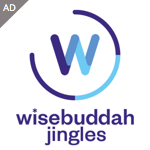 The first edition features James Rea winning IRN Gold, Neil Fox talking about an offer from Radio 1, and Sara Cox reacts to the news she's raised more than a million pounds for Comic Relief.
It is released on the week we celebrate 200 editions of the RadioToday Programme with Trevor Dann – which continues to be released each Wednesday with in-depth interviews, features and reports.
RadioToday Editor Roy Martin: "We've been creating an hourly radio industry news bulletin every day for the last 12 months on inRadio, and this is the next logical step to reach more people. RadioToday News can be listened to at anytime, not just the Top of the Hour on inRad.io from now on".
Click here for the RSS feed, and have a listen to the first episode below. It is hosted each week by RadioToday Deputy Editor Stuart Clarkson.