Easter takeover shows planned at Virgin Radio

Virgin Radio will have a number of takeover shows this Easter, starting at 10am each day.
Former Oasis manager and co-founder of Creation Records, Alan McGee, will kick the weekend off with a takeover at 10am-1pm on Good Friday.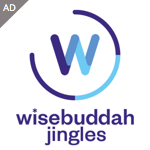 There'll be a family takeover on Easter Sunday with TV host Larry Lamb and his son George playing their favourite records from 10am-1pm.
And former The Verve lead singer Richard Ashcroft will round off the Easter weekend with a very special bank holiday takeover.
All the guest presenters have selected their own playlists and will guide listeners through their record choices from 10am-1pm on their respective day, playing everything from Primal Scream to Sister Sledge.
Alan McGee said: "Virgin Radio is the number one station for music lovers and I can't wait to take listeners through my favourite hits of past and present to welcome in the Easter weekend."
George Lamb said:" Forget the Easter bunny, the Lambs on Virgin Radio are where its at on Easter Sunday. Tune in for a family radio bonanza with our families' favourite tunes."
Larry Lamb added: "This father and son duo are going to have a lot of fun on Easter Sunday with free reign over the airwaves. A father and son broadcasting to the nation. What could possibly go wrong!"