Front Row goes six days a week at Radio 4

BBC Radio 4's arts and culture programme Front Row will launch a new Saturday edition from September, replacing Saturday Review.
The new Saturday Front Row will cover reaction to the stories and moments which surprised and intrigued the arts world and Front Row's audience.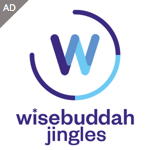 The team behind the show will develop plans to increase Front Row's digital presence, offering additional content online, including videos, revealing more about what happens in the studio and behind the scenes to current and new audiences across platforms.
Gwyneth Williams, Controller Radio 4 and 4 Extra says: "Saturday Review will be missed but we have to make difficult decisions on how we can best safeguard the overall range and breadth of content on Radio 4 whilst delivering savings. I'd like to thank the excellent Tom Sutcliffe for his time presenting the show since its launch with such insight and commitment."
"Intelligent arts review remains an important part of Radio 4's wide-ranging culture content with Front Row becoming its new home, building on its existing coverage. We also plan a step change in Front Row's digital presence as we hope to make its authoritative and original content easily and more widely available to both new and existing audiences."
Alice Feinstein, Editor of Front Row, says: "The cultural landscape in the UK and around the world has changed significantly since the launch of Front Row nearly twenty years ago, and so has our audiences' consumption of arts. The new Front Row at six nights a week aims to reflect these changes and bring our listeners news about the arts that they love and enjoy in a way that is fresh and contemporary.
"Front Row's purpose has always been to report on the arts and provide a way of looking at the world through them, offering moments of pleasure, insight, enjoyment and excitement. We will continue to feed our listeners' curiosity by increasing our review coverage, as well as reporting on the arts, both mainstream and at the cutting edge, with intelligence, wit, analysis and opinion."
The final broadcast date of Saturday Review will be confirmed soon.