Jane Garvey and Fi Glover chat about radio

There's a new radio show about radio launched by BBC Radio 4, called Fortunately.
Well, technically that's not correct, as it's a podcast about radio, and it's only available online. But it sees Jane Garvey and Fi Glover chat over coffee in the BBC cafe about Dr Who socks, hairy fruit and the highs and lows of their lives in radio.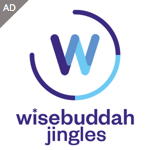 The two known their radio stuff – they hosted the annual radio industry Radio Festival for a couple of years when it was held in Salford, and Jane was a regular on the now-axed 5 live Radio Review of the Year show.
The first episode is called Feel My Rambutans and is available to listen here or a direct download here.