Capital, Heart and LBC will be broadcasting live from the Global Academy on April 20th as The Duke and Duchess of Cambridge and Prince Harry visit the state school.
They will officially open the Global Academy in support of Heads Together, meeting students training to be the next generation of production staff. The breakfast shows will each focus on the mental health of young people, helping to generate conversations with the Heads Together campaign in honour of the visit.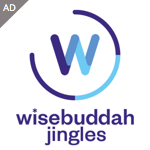 Ashley Tabor, Global's Founder & Executive President, came up with the idea of the state school to tackle the skills shortage and lack of diversity across the industry.
The Duke and Duchess and Prince Harry will visit the Heart Breakfast Show and LBC's Nick Ferrari Show – to see the programme in action and meet students helping to produce the material. They will each visit a classroom, where pupils are learning about the science of sound, the student radio station where pupils are working on a mental wellbeing project, and an audio project listening to EMI's vinyl recording of early speeches of the Royal Family.
They will also join a roundtable discussion with Global presenters, LBC's Nick Ferrari, Heart's Jamie Theakston & Emma Bunton and Capital's Roman Kemp, as well as students and people who have taken part in the morning radio shows, talking about the importance of having a conversation about mental health.
The visit will end with an assembly featuring work of students focusing on talking about mental wellbeing, where Their Royal Highnesses will officially open the Global Academy.