The Radio Festival will now take place on June 21st after it was postponed earlier this week.
Colin Murray is once again confirmed as the host for the event, which is happening as planned at the British Library. All tickets are now valid for the new date but anyone not able to make it should contact the Academy via radiofestivaltickets@radioacademy.org.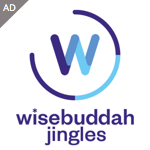 Roger Cutsforth, Chief Executive of Radio Academy and organiser of the Radio Festival said: "We took the difficult decision to postpone Radio Festival on the morning it was due to take place. It felt wrong to be holding a celebration of our industry against the backdrop of such a tragic event. It also would have been disrespectful to many of our members who were covering the story.
"We have been encouraged by the goodwill and support demonstrated from across the industry with offers of assistance and many contributors already indicating their willingness to change their diaries in order to take part at the restaged event. Thanks must also go to the British Library and our sponsors, PPL and PRS for Music, who will once again also be supporting Radio Festival. We are working hard to confirm the line-up and will release more details shortly."