The Prime Minister will be live on LBC this Thursday in a special programme: LBC Leaders Live: LBC Interview with Theresa May.
The half-hour show will be the first live broadcast interview of the election campaign where voters can pose questions to the Prime Minister. Theresa May will be interviewed by Nick Ferrari who will take questions from LBC's audience.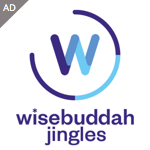 It's the first in a series of LBC Leaders Live programmes, which will give LBC listeners the chance to ask the leaders of all the main political parties any questions. It'll be on-air this Thursday from 7pm to 7.30pm.