BBC Radio Cymru 2 set to launch on digital radio

BBC Radio Cymru 2 is getting ready to launch on DAB Digital Radio in Wales following a trial under the name of Radio Cymru Mwy last year.
It will start broadcasting on January 29th 2018.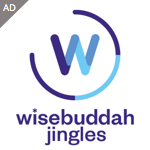 In addition, BBC Radio Wales is getting more FM transmitters, increasing its nationwide FM coverage in Wales from 79% to 91%. It will extend the station's availability on the FM band to an estimated 330,000 people.
The boost to BBC Radio Wales's coverage on FM will particularly benefit listeners in North East Wales and Mid Wales. Using a small number of existing network FM frequencies, currently allocated to BBC Radio 3, the development will bring Radio Wales's FM coverage in line with other national and network radio stations. Radio 3 will continue to be available to 92% of households in Wales on FM, and the station's availability on DAB, television and online will be unaffected by the changes.
BBC Radio Wales Editor, Colin Paterson says: "These are unprecedented times of change for Wales, and I'm delighted that this major expansion for Radio Wales on FM will ensure listeners in every part of Wales can enjoy access to our wide-ranging news, sport and entertainment programming, as well as our superb team of presenters."
BBC Radio Cymru 2 will provide choice for Welsh speaking listeners as they start their day – and will be available on weekday mornings between 7am and 10am on DAB, BBC iPlayer and digital TV (subject to agreeing contractual arrangements with the relevant DAB operators in the coming months).
While BBC Radio Cymru will continue to offer a full news service in the morning, Radio Cymru 2 will offer a mix of music and entertainment.
Betsan Powys, Editor BBC Radio Cymru says: "This is a truly historic announcement – one of the most important since Radio Cymru was established in 1977. Our listeners are some of the most loyal in Wales and the fact that we can now offer a choice of listening is incredibly exciting."