Historical novelist Sarah Dunant is to host a monthly history show on BBC Radio 4, starting this weekend.
When Greeks Flew Kites, produced by Katherine Godfrey for Whistledown productions, has been commissioned for nine episodes in which Sarah will delve into the past for stories and moments which speak to the present, bringing to life worlds that span the centuries.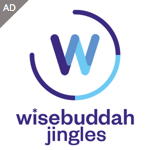 The series will tease out how certain questions are constant, yet how they also develop and change their shape over time. Sarah's storytelling will celebrate the role of imagination in history, a role that historians themselves are increasingly interested in exploring.
The programme takes its name from the industrialist Henry Ford who, in 1921 reportedly told the New York Times that "history is bunk" and asked: "What difference does it make how many times the ancient Greeks flew kites?"
Sarah Dunant says: "For many years now it has been my passion to bring alive the past in ways that blend accurate, often startling new, history with compulsive story telling; and along the way, through imagination, encourage understanding. I cannot think of anything more exciting than adapting that same journey from the page to the listener's ear."
The opening episode, Sunday 30 July at 1.30pm, will examine the commonly-held anxiety that the future for the generations to come no longer looks as good as it did for past ones.
Gwyneth Williams, Controller of BBC Radio 4, says: "These times are most characterised, perhaps, by unpredictability. This new history programme is one way to try to analyse and explore some fixed points in the past in the hope of providing greater understanding. I am delighted to welcome Sarah Dunant and her new programme to Radio 4. We need it and look forward to it."