Radio 4's Richard Coles joins Strictly line-up

Another radio presenter's taking part in Strictly Come Dancing this year as Radio 4 and Radio 2's Reverend Richard Coles joins already-announced Gemma Atkinson from Key 103.
Rev Coles is a Church of England priest as well as being the host of Radio 4's Saturday Live, and a regular contributor to Chris Evans' breakfast show on Radio 2 doing the 'Pause for Thought' slot. He's also well-known as the former member of 80s pop group The Communards.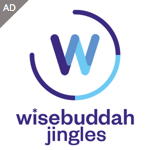 Reverend Richard Coles says: "Cometh the hour, cometh the overweight Vicar with arthritis in his knees."
The news was revealed this morning on Radio 2's Chris Evans Breakfast Show.
Click here to listen to Rev Coles talking to Chris.
Among the five acts announced so far there are now two radio people, following the news yesterday that Key 103 breakfast co-host Gemma Atkinson would be on this year's series.