RadioWorks appoints a new Managing Director

RadioWorks has appointed former consultant, Emily Turnbull as its Managing Director.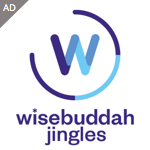 Turnbull, who has been working on a consultancy basis for the business since May, will assume day-to-day operational responsibility as well as being tasked with driving the company forward as a radio and audio advertising solutions business.
She has over 20 years of experience having worked in various senior positions for MediaWorks NZ, before setting up her own venture, Engaging Me and previously worked for RadioWorks nine years ago as Commercial Director.
Two new positions, Group Commercial Director and Head of Branded Content are also to be created and current Group Media Director, Emma Hill, will become Regional Business Director.
Emily Turnbull commented: "I'm thrilled to be back at RadioWorks working with a passionate, driven and smart team and I'm looking forward to helping the business evolve to even greater success.
"Part of that evolution will be ensuring the business is seen as an indispensable partner to our clients. The new structure and appointments will be key to achieving that, whilst retaining Emma Hill as Regional Business Director will be integral to the successful development of RadioWorks in the regions."
Michael Charnley-Heaton, CEO of RadioWorks said: "Emily impressed me immensely when she first came to the UK over nine years ago and I've been trying to convince her to come back ever since! There's no better candidate to fulfill the role of Managing Director and to help me achieve the goals I've set for the Group."