Global expands into US acquiring AudioHQ

Global has acquired US-based digital audio ad sales company, AudioHQ, and plans to rebrand it as their own DAX service.
The move gives Global an ad sales and ad tech footprint in the US and makes DAX the largest digital audio advertising platform in the world.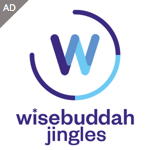 Global will now have offices across the US in locations including New York, Los Angeles, Chicago and Detroit as AudioHQ is rebranded to DAX. AudioHQ has grown 330% over the past two years making it one of the biggest aggregators of digital audio inventory in the US.
In addition, Global is opening offices in France and Germany from November. DAX will now operate from new locations in Paris and Hamburg, led by David Cooper, Global's head of DAX sales (EU). Cooper joined Global in July from Spotify where he was director of sales, and reports into Ollie Deane, Global's director of commercial digital.
Publishers with inventory already on the AudioHQ roster include Slacker, Major League Baseball, TuneIn and SoundCloud. In 2016 AudioHQ partnered with Laurence Fishburne and Larenz Tate to produce scripted audio drama, Bronzeville, which was distributed through Apple, Google Play, SoundCloud, Radio One (US), TuneIn, Spotify and other platforms.
It brings an audience of 130 million to DAX giving advertisers access to a total of 160 million people worldwide, and brings the DAX digital audio advertising platform to the US.
Stephen Miron, Global's group CEO, said: "We launched DAX in the UK in 2014 to offer advertisers a simple way to reach the growing number of people consuming digital audio. In the past three years, demand from advertisers has intensified as the audience has grown and we've continued to innovate to keep DAX ahead of the market. A natural next step for us was to take DAX to the US. AudioHQ is a very impressive business with strong client and publisher relationships and a really great team. DAX has revolutionised the digital audio advertising market in the UK, and we're confident it will be a huge success in the US. For Global, this acquisition is a significant milestone as we enter the US advertising market."
Matt Cutair, AudioHQ CEO and co-founder, will run DAX in the US with chief revenue officer and co-founder Jeff McCarthy. Cutair and McCarthy retain a stake in the business. All AudioHQ team members will join the DAX team.
Cutair said: "DAX has been blazing a trail in Europe, with Global introducing a whole suite of market-leading technical capabilities. These include everything from 'Listener Insight ID', which allows advertisers to measure and track the impact of their campaigns, to audience targeting, programmatic capabilities and creative production. Being able to tap into all that innovation is fantastic news for US advertisers and publishers. I'm looking forward to leading the business in the US, and working with the Global team."