Kiki Dee to perform for BBC radio in Sussex
Singer Kiki Dee has agreed to perform at this year's BBC Sussex and BBC Surrey Community Heroes Awards.
The ceremony will take place at the Gatwick Crowne Plaza Hotel near Crawley on Monday 20 November. There will be highlights on both stations the next day and a special programme will air at 4pm on Sunday 26 November.
Mark Carter, Assistant Managing Editor said: "I'm delighted that both Kiki and Carmelo will be performing at this year's Community Heroes Awards. We always organise a music treat for our finalists and other guests, and this promises to be one of our best yet."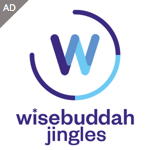 Kiki is well known for her worldwide smash "Don't Go Breaking My Heart" with Elton John in 1976, along with a host of solo hits including Amoureuse and Star.
In more recent years, Kiki has been working with the songwriter, producer and guitarist Carmelo Luggeri, producing new music and touring both in the UK and Europe, with their unique acoustic-based show.
Don't forget, we can send you radio news via email direct to your inbox every weekday at 11am. Just use the form below to register.