Martine McCutcheon stars at Spirit FM event
Inspirational individuals in West Sussex were in the spotlight at Spirit FM's Local Hero Awards recently.The event showcased acts of courage, determination, selflessness, and achievement, and included an appearance by singer Martine McCutcheon.
Ten awards were given out in front of more than 150 guests and Martine McCutcheon was the star music guest. Each winner received a trophy and a £200 cash donation to the charity of their choice.
Over £800 was also raised on the night for Spirit FM's Together for Tyler appeal, helping 20-year- old Tyler Murphy improve his living conditions.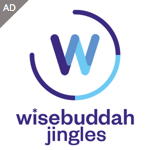 Managing Director Sally Austin Said: "Being able to honour some truly wonderful people and give them the recognition they deserve is what truly local radio is all about!"
Content Director and Co-Host of the awards Stuart McGinley Said: "It's always so humbling to meet people who have been able to deal with the worst life can throw at them, and not only do they keep on smiling, they also inspire others in the face of adversity."
Don't forget, we can send you radio news via email direct to your inbox every weekday at 11am. Just use the form below to register.