More Radio's networked mid-morning show host Anna Bingham is joining Spirit FM for the Hometime show from November 6th.
Anna has worked for More Radio aka Splash FM for the last 14 years and also works on Isle of Wight Radio.
Anna is delighted to be joining the team at Spirit FM and told us: "I'm very excited to be joining the team at Spirit FM and can't wait to get started. They really believe in local radio and being part of the community they serve. I'm also a little bit terrified as it's my first new job in 14 years!"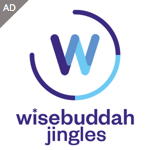 Content Director at Spirit FM Stuart McGinley Said: "Anna has really impressed me with her local knowledge and enthusiasm to join Spirit. It's very hard to find locally based broadcasters with experience and skills we require for an increasingly multi-skilled role. She also has a sweet tooth, so I am confident Anna is going to fit in perfectly!"
Don't forget, we can send you radio news via email direct to your inbox every weekday at 11am. Just use the form below to register.