Radio TechCon has unveiled the first selection of sessions and launched two bursary schemes to enable people from a wider variety of backgrounds to attend the event.
New sessions include looking at the emerging 5G standards, the latest on Audio over IP, covering the #onelovemanchester event, a look at where Smart Speakers are taking our industry next and the importance of the broadcast history archives.
To assist as many people as possible with attending, organisers of the event are also launching two bursaries.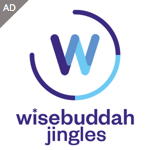 The 'Personal Bursary' is intended for people who have barriers which may prevent them from attending, such as financial constraints. "We are also keen to encourage applications are currently underrepresented in engineering – this may include, but is not limited to: people with disabilities, LGBTQI+, BAME, women, carers etc," organisers tell us.
The Personal Bursaries have been sponsored by Babcock Communications Limited. There are five Personal Bursary places available and the deadline for applications is midnight on Monday 23rd October.
To apply, candidates need to register and explain how they will share the knowledge gained from attending Radio TechCon with others. Entries will remain confidential.
The 'Organisational Bursary' has been awarded to the Student Radio Association, Community Media Association and Sound Women Network. Each organisation has received three free tickets, to distribute to their members as they wish. This bursary is possible due to the generosity of sponsors: Broadcast Bionics, Arqiva, the IET, Broadcast Radio and RCS.
Ann Charles, from the Radio TechCon organising team, says, "Radio TechCon is for anybody with an interest in radio, audio, technology or engineering, from whatever background they come. It's a great chance to share ideas, make new friends and celebrate all the UK industry has achieved in the technical sphere.
"We are delighted that we are able to extend our support by offering more free places to disadvantaged groups this year. Diversity is the key to building great teams and ensuring that the future of broadcast engineering is secured. Many thanks to our sponsors for helping make this happen."
Ticket discounts are available for members of The Radio Academy, Student Radio Association, Sound Women Network, Community Media Association, Hospital Broadcasting Association, Radio Independents Group, Audio Engineering Society and the IET.
Radio TechCon takes place on Monday, 27th November 2017 at IET London: Savoy Place. More information can be found at radiotechcon.com
Don't forget, we can send you radio news via email direct to your inbox every weekday at 11am. Just use the form below to register.