Santa available to voice daily showbiz news
Radio News Hub and Devaweb have teamed up to provide daily entertainment news voiced by Santa this December.
The 60 second updates, read by MVO Ricky Durkin, are available via Radio News Hub's delivery system and will be dispatched in time for breakfast shows each morning.
RNH Director Jamie Fletcher said: "I've known this Santa for years and I'm really excited about the bulletins. We wanted to mark our third Christmas with something magical – these showbiz bulletins are a must for any station wanting to get into the festive spirit!"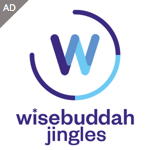 Produced by Devaweb in their MediaCityUK offices, the updates will be dispatched to stations on a daily basis.
Chris Stevens, founder of Devaweb said: "It's our favourite time of year! We're looking forward to producing these bulletins for Radio News Hub."
Existing client stations can upgrade their package and should contact Radio News Hub for further details. New clients are also encouraged to sign up in time for it. Radio News Hub has now dispatched over 10 million bulletins to client stations since its launch back in 2015. It also provides bespoke services to commercial radio stations in Wales, Leicestershire, the North East and Cambridge.
Don't forget, we can send you radio news via email direct to your inbox every weekday at 11am. Just use the form below to register.