We Are Grape wins four Radio 1 commissions

In the indie sector, We Are Grape is celebrating after winning the tenders for four of Radio 1's dance music programmes.
These are some of the first awards made under the new BBC Radio Commissioning Framework.
Grape will be producing Annie Mac's Friday evening show and Dance Anthems with MistaJam, and will continue producing Pete Tong and Annie Nightingale's shows.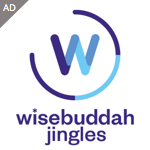 Company Owner/Director Rachel Barton told RadioToday: "We are absolutely delighted and honoured to add Annie Mac and Dance Anthems to Grape's roster of programming, as well as retaining Pete Tong and Annie Nightingale's shows. We are huge fans of all four programmes and have some exciting ideas to implement, whilst ensuring we are achieving the network's strategy. We can't wait to get started."
Head Of Content and Production Chloe Straw said: "Winning the tenders for these shows on is nothing short of a dream, working with four of the most respected and knowledgeable dance music experts on the airwaves. We've worked across Radio 1's dance music output for many years, so to add such important and influential shows is incredibly exciting. We can't wait to show you what we've got planned!'
Grape has been established since 2011 and produces radio, audio and visual content for a range of clients, including Spotify, as well as internationally syndicated weekly radio shows. For the BBC, Grape has recently produced a four part series of Soundscapes, with Annie Nightingale, to celebrate Radio 1's 50th Anniversary; 'In The Studio' with Wolfgang Tillmans and The Black Madonna, for the BBC World Service; and 'Grime Mums 2' with A Dot, for BBC Radio 1Xtra.