PR company Bubble Communications has acquired the voice-over industry event company VOX.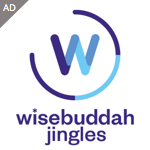 VOX has been running for 20 years as an annual event for voice-overs and producers to gather socially, and was recently turned into VOX National Events by event organiser Posy Brewer.
Posy says: "Bubble and VOX National Events come together to create the perfect match with their deep industry roots and well-respected brands. Sadie and her team are brilliant at what they do, and I'm thrilled to see Bubble taking over the helm of VOX and building on the solid and well-established foundations to promote audio excellence to its optimum level. Just like finding the right score music to your film or the right voice for your project, Bubble is the right company in every way for VOX and its future."
VOX ran its new annual Christmas event, VOXMAS, just last week (photos here) and Bubble will continue to take the events further.
"As the organiser of many events including awards ceremonies, conferences, product launches and social events, this acquisition opportunity was a perfect fit with our PR and marketing work in the pro-audio and production communities," said Sadie Groom, Managing Director, Bubble Communications.
"Posy has built an amazing business which attracts the top level of talent in the voiceover community. We are excited to build on the events and community she has created and take them to the next level."
Photo shows Sadie and Posy.


Don't forget, we can send you radio news via email direct to your inbox with a number of options. Just use the form below to register.