Senior content team changes at UKRD Group

UKRD Group has made a few changes within its senior content team with the creation of three new posts and the promotion of a number of locally based Content Directors to take them on.
KLFM's Charles Dennett has been promoted to the post "Deputy Group Content Director – Promotions and Ideas," Tristan Hunkin, Content Director at Pirate FM in Cornwall, takes up the new position of "Deputy Group Content Director – News," and Spire FM's Martin Starke is now "Deputy Group Content Director – Online."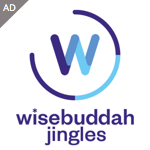 Coinciding with these changes, Peter Gordon, the groups' present Deputy Content Director, has been promoted to "Senior Deputy Group Content Director – Broadcast Digital Services," a new, more strategic role. Peter will manage the delivery of the company's strategy with specific regards to broadcast digital services.
"All four of these newly created roles, whilst part-time, are important additions to the roles and responsibilities that Peter, Charles, Tristan and Martin have at their respective radio stations," said Dave Coull, UKRD's group Content Director.
"From sharing best practice to initiating and implementing enhancements to the company's content strategy, each of these new roles, and their accompanying responsibilities are significant. I am delighted to announce the promotion of such talented professionals who are all dedicated to leading their teams "the UKRD way" but who are also now ready to take on these new, bigger strategic roles," said Coull