Tributes have been paid to radio presenter Brian Bogle, aka Dr Psycho, who died this week.Friends and colleagues, including Mistajam, Mark Strippel and The Voice Newspaper have tweeted their respect to the Mi-Soul afternoon presenter.
Mi-Soul has paid tribute on its website: "To the forever smiling, altruistic entertainer. The ultimate people person, innovator and creator. To the undeviating spreader of love, joy and happiness and to the biggest of all imaginations. To our friend, colleague and ambassador. Brian Bogle, Dr Psycho…forever in our hearts – We salute you."
A special programme was broadcast on Thursday evening on Mi-Soul.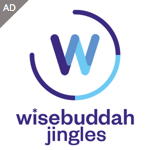 His close friend Edward Adoo will be hosting a special tribute during his radio show on BBC 3CR stations this Sunday between 8pm and 10pm.
Im very sorry to tell you all but our beloved brother Dr Psycho passed away this evening. May he rest in eternal peace #RIPDrPsycho 🙏🏽❤️ pic.twitter.com/n1FpDME2gR

— RIP Dr Psycho (@DJScottGarcia) October 30, 2017
The amazing Dr Psycho will always be amazing.

Heaven just got one hell of a DJ🎧🎶 https://t.co/yyZeflbi8v

— SeanI B (@seanibremix) October 30, 2017
Rest in Paradise and shell down the party in heaven my brother. Dr. Psycho you will be missed. ❤ pic.twitter.com/ikYhT0R10X

— Big C 🕵🏾‍♂️ (@FlexInTheCity) October 30, 2017
Celebrate a great man's life. R.I.P Dr Psycho. 😭💔😁🕺🏾 pic.twitter.com/ejQdswDxGR

— Big C 🕵🏾‍♂️ (@FlexInTheCity) October 30, 2017
Sad to hear the passing of @DrPsycho who was another great guy I had the pleasure to work with. Condolences to his family & friends. R.I.P

— DJ EZ (@DJEZOfficial) October 30, 2017
Our thoughts & condolences are with the family & friends of #DrPsycho & everyone @MiSoulTweets #riep

— Soul Groove Radio (@SoulGrooveRadio) October 31, 2017
Tonight we reload a Mi-Soul life of #DrPsycho, as Tosca spoke with him last year about his journey as a DJ.
Listen | https://t.co/Q1hAV9ALKh pic.twitter.com/hcCZVg7phU

— Mi-Soul (@MiSoulTweets) November 2, 2017
Don't forget, we can send you radio news via email direct to your inbox every weekday at 11am. Just use the form below to register.