Five UKRD stations exit First Radio Sales

Eagle Radio has become the fifth station in the UKRD Group to take all its sales in-house, away from First Radio Sales.It follows moves by Stray FM, Minster FM, Yorkshire Coast Radio and Spire FM who all handle 100% of their own airtime, selling only in their own marketplace instead of taking national revenues.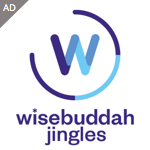 The move is an interesting one because UKRD is a shareholder in First Radio Sales, which represents over 100 local radio stations across the UK.
Paul Marcus, Managing Director at Eagle Radio explains: "We feel that now is the right time to take full responsibility for the management of our advertising inventory and with it, our future destiny. We have in place exiting plans to grow both our traditional and digital audiences and we are very much open for business as we look to launch new digital products and services into the local marketplace."
William Rogers, CEO at UKRD told RadioToday: "Our shareholding in, and support for, FRS is not something which is under review. The majority of our stations value their relationship with FRS, which does a good job not only for us, but also for the many scores of local stations which it represents.
In addition, a statement from UKRD reads: "FRS will continue to be engaged as the agency UKRD uses for delivery of its national sales and there are no plans to manage this area of the groups' operations in house. FRS delivers national revenue for the majority of our stations and we expect that to continue for the foreseeable future."


Don't forget, we can send you radio news via email direct to your inbox with a number of options. Just use the form below to register.