Fun Kids wants stories for World Book Day

Fun Kids has teamed up with World Book Day to find the Top 100 stories to share.
The shortlist has been crowd-sourced, and features stories from authors, illustrators, teachers, children and young people, librarians, booksellers, literacy experts and parents. Now the public can vote for their favourites.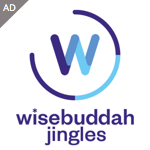 Matt Deegan from Fun Kids says: "We love talking about books and interviewing authors on Fun Kids, so teaming up with World Book Day to ask kids to share their favourite stories is a great thing to do and will also sound brilliant on-air and on-line".
The final list of the Top 100 Stories To Share will be revealed for World Book Day, Thursday 1 March 2018.