Production company to book its own radio ads

Get Carter Productions is booking radio airtime instead of sending Christmas cards this year.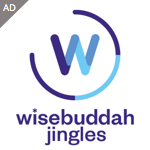 The production company is sending a festive message to customers, suppliers and staff with messages of thanks and seasonal goodwill.
Paul Carter, Creative Director at Get Carter Productions explains how he decided it was time to put his "money where his mouth is": "If we want to talk to our clients and colleagues in a way that's personal, authentic, friendly and engaging – why would we ignore the medium that we spend the rest of the year eulogising about? Radio Advertising works, so why not make it work for us? That's why we're playing out our Christmas message on national radio on the 12th of December – and we're very excited."
Matthew Bromham, Managing Director added… "Sure, we can talk about wastage – not everyone who hears it will be someone we know, or even want to know. We can talk about cost – yes, it may be more than a batch of cards with pre-printed signatures. But really, is there a better way to say thank you for another year of success – and show our gratitude for the medium we love all year round."
To hear the Get Carter Productions Christmas message, live throughout the day on the 12th December here's the transmission times and radio stations:
talkSPORT:
09:54
17:27
21:54
talkSPORT2:
09:07
17:17
19:17
talkRADIO:
08:56
17:17
23:56
Virgin:
06:40
16:57
21:22


Don't forget, we can send you radio news via email direct to your inbox with a number of options. Just use the form below to register.