Bauer Media's Cash for Kids raises £25m in 2017

Bauer Media's Charity 'Cash For Kids' was forecast to raise £24,595,748 Million by the end of 2017.
The organisation supported over 625,375 sick and underprivileged children in local communities across the UK in the previous 12 months. Teams operate in 22 locations across the UK with every penny raised staying in the community within which it was raised across England, Northern Ireland and Scotland.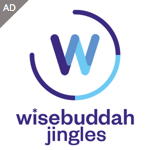 Fundraising activities were driven by Bauer's national brands Absolute Radio, Magic Radio, Grazia, Closer, Bella, Take A Break, That's Life and Total TV Guide, in conjunction with local brands across the entire Bauer Radio City Network.

Initiatives run throughout the year with highlights including Super Hero Day, where supporters are asked to dress up, fundraise and donate, before the charity's flagship campaign Mission Christmas.

Sally Aitchison MD of Cash for Kids said "It's more important than ever for businesses to have a deeper purpose; we are all disheartened by the headlines we see on a daily basis.

"We accept we cannot change the poverty statistics, the situation is intolerable, it's getting worse and it is not going away but what Mission Christmas in particular allows us to do is to bring relief and immediate and tangible results to those families in need.

As an industry, we have the expertise and know-how to create deep, cultural impact. We utilise the power of our radio and magazine brands to drive action and we are ideally placed to make a difference to our communities."

Wickes has been supporting Mission Christmas for two years now, providing all of their stores as drop off points for gifts across the UK and promoting support via their Absolute Radio Christian O'Connell Breakfast Show sponsorship. Wickes cover the cost of transporting the donated gifts from their stores to Bauer's Mission Christmas HQ's across the UK.

Foresters Financial sponsor Magic Radio's Mission Christmas drive and have been supporting the campaign for 9 years. Foresters donate gifts to the appeal and encourage their members to volunteer their time to support the campaign.

Toy store Hamleys joined the appeal this year in collaboration with Magic Radio's Breakfast show with Ronan Keating and Harriet Scott. The Regent's Street Store took 25% off all toys being purchased for the Mission Christmas campaign.

One particularly notable donation was received from the Kamani family, owners of Manchester companies Rosso Restaurant, Boohoo, Pretty Little Thing and Nasty Gal who donated £500,000 worth of gifts to Manchester's Key 103 Mission Christmas appeal.

Don't forget, we can send you radio news via email direct to your inbox every weekday at 11am. Just use the form below to register.



Posted on Tuesday, January 2nd, 2018 at 9:42 am by UK - Reporter